Members of the Clay County Historical Society:
Important Update
During the recent flooding in Southeastern Kentucky many of the roads in the Oneida area are unpassable at this time. The Magical Bus Tour of the Oneida and surrounding areas scheduled for October may be delayed or canceled until we are able to assess the road situation with our county's emergency management team and locals from the area. We'll keep you posted via our Facebook page. Stay tuned!

Email us at
[email protected]
for more information
Thank you for supporting us and our efforts to share Clay County's rich history!

Mike White, President
Clay County Historical Society
202 Main Street
Manchester, KY 40962
(606) 598-5507
______________________________________________________________________________________________________________________


We are currently under construction
Step Back In Time With Us...
1984-2021
The Clay County Historical Society is one of the most popular historical societies in Kentucky. Thank you for being an important part of our success.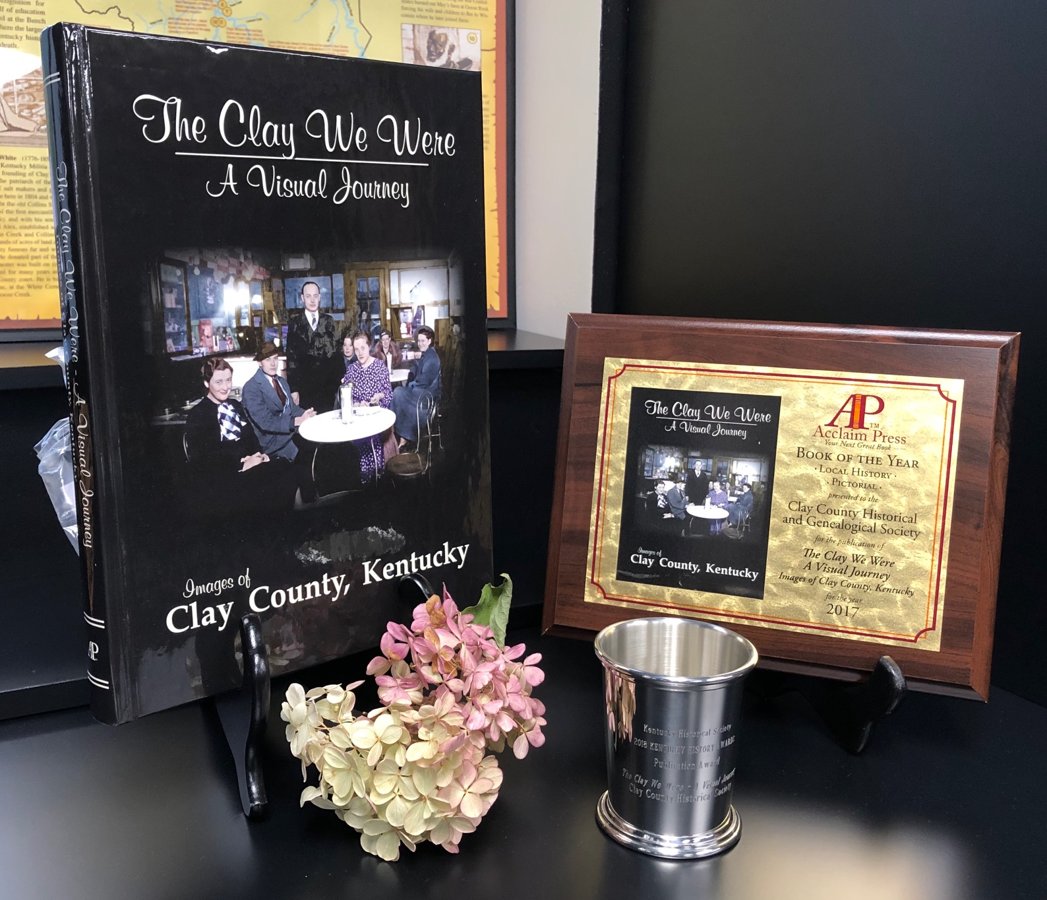 "The Clay We Were - A Visual Journey" published by the Clay County Historical Society received the 2017 "Book of the Year" in the local history category by the publisher, Acclaim Press and also received a Kentucky History Award from the Kentucky Historical Society. What an honor it was being recognized twice for our popular book and the outstanding achievements we at the Society strive for.