______________________________________________________________________________________________________________________

The Clay County Historical Society recently teamed up with Albert Lindsay of Videotronics to produce videos promoting the pioneer village - the site where our county government was established in 1807.
Today we are releasing the first video - a short silent movie version that we love! Local actors portraying longhunters and the first county officials are Ralph Hollin, Hobert Hensley, Jennings Vanover and our society vice-president, Danny L. Finley. The longer video will be released later.
Thanks to everyone who assisted us in the project including the Manchester Tourism Commission and our dedicated volunteers! Let us know what you think!
______________________________________________________________________________________________________________________


Our website is under construction
Step Back In Time With Us...
1984-2023
The Clay County Historical Society is one of the most popular historical societies in Kentucky. Thank you for being an important part of our success.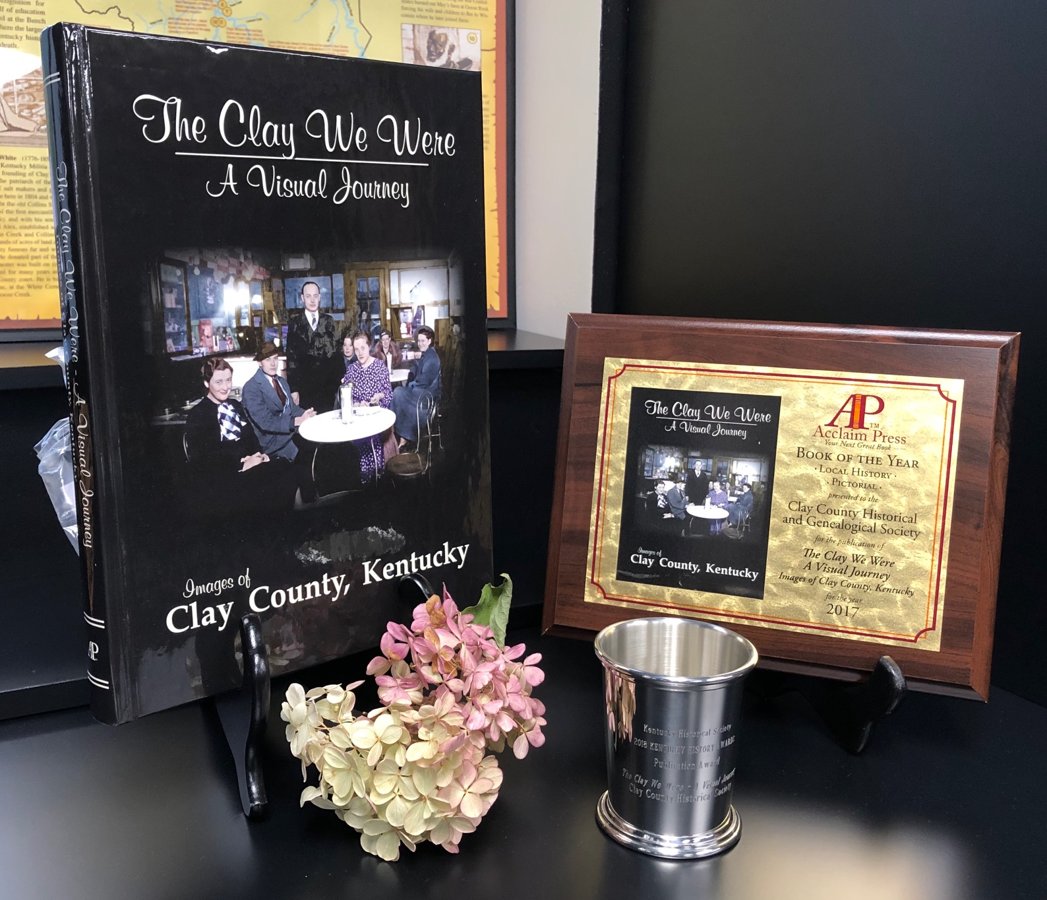 "The Clay We Were - A Visual Journey" published by the Clay County Historical Society received the 2017 "Book of the Year" in the local history category by the publisher, Acclaim Press and also received a Kentucky History Award from the Kentucky Historical Society. What an honor it was being recognized twice for our popular book and the outstanding achievements we at the Society strive for.