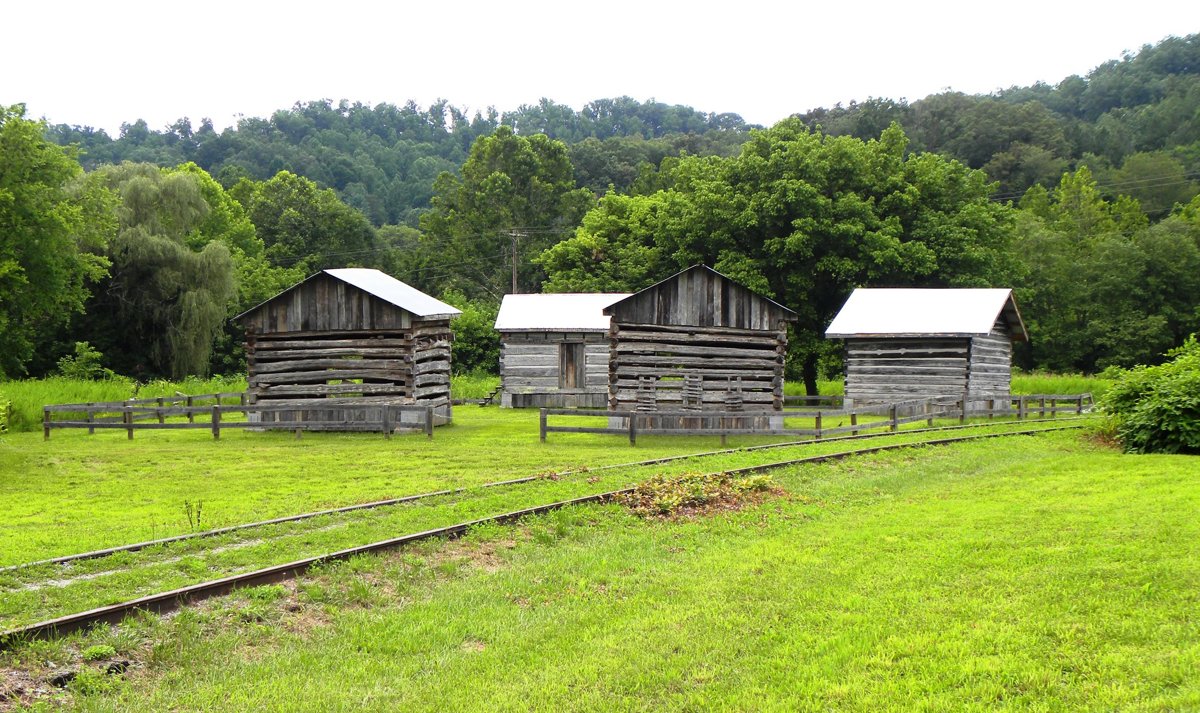 This site, the most historic in Clay County (and one of the most historic in southeast Kentucky), was located at the point where the old Warrior's Path crossed Goose Creek at a ford (later called Gillian Ford) at the mouth of Tan Yard Branch, the stream that drained what came to be known as the "Y Hollow" in present-day East Manchester.
In 2009, the Clay County Genealogical and Historical Society with President Charles House, in concert with the City of Manchester and Mayor Carmen Lewis, established an interpretative re-creation of the little village around the salt works. The City of Manchester donated the Jesse Cotton cabin and funded the disassembling of it and two other log structures, moving them all to the site and reassembling them on site. Funds were secured by the historical society to put the structures under roof, erect fencing, and install two large interpretive signs telling the history of Clay County. Funds donated by the Baker and White families allowed for the purchase and installation of bronze signs detailing their family's roles in the establishment of Clay County.
The center piece of the recreated village is the Jesse Cotton Cabin, one of the oldest structures of its kind in Kentucky. It represents Robert Baker's cabin, site of the first county government in April 1807. The Cotton cabin is estimated to be between 175 and 220 years old. Other structures donated by the White family of Manchester represent Hugh White's store established there in 1806, quarters of slaves who made the salt, and homes of the first residents of Manchester which was named in December 1807.
Most recently, the village has been home to the annual Saltworks Appalachian Homecoming Festivals sponsored by the Stay in Clay group. The organization erected a stage that is used for concerts and plays, created parking facilities and provided landscaping for the site.
To visit the Goose Creek Salt Works Pioneer Village travel US Highway 421 to traffic signal #2 south of downtown Manchester. Turn onto the East Manchester Bridge and take the first right onto Railroad Avenue. Travel approximately ½ mile and turn right. The village will be on the left. GPS: 37.145987 -83.760894